Property Management ♦ Apartment rentals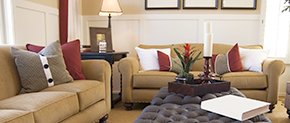 Liberty Realty & Management maintains a comprehensive database of available properties and commercial property owners from around the greater Bronx & Northern Manhattan region. Whether you are looking for an executive suite, retail space, or industrial warehouse, we can provide you with the right options.
Maintaining your investment properties doesn't have to be difficult or a hassle. Possessing one of the most prestigious and coveted designations available in this industry, Edwin Torres a Certified Property Manager and President of Liberty Realty & Management, has over 26 years of experience in all facets of Real Estate, specializing in the residential market.
Our agents work with property management firms & real estate brokers to be certain we have the most current information.
There are a wealth of available spacious homes, condos/coops, and remodeled residences throughout the greater Bronx & Northern Manhattan area. Our property agents make finding the perfect rental home convenient and simple.